What's This?
---
Fridays at 1pm US Eastern Time (GMT-4) Shally Steckerl hosts 30-minute candid discussions with industry leaders in Talent Acquisition and Human Resources.

In these informal one-on-one conversations Shally and guests discuss Talent Acquisition transformation, dealing with burning issues of the day and leading through change. Learn more here.
Watch Live
---
Live Twitch Feed
---
Upcoming Guests
---
7-Jan-22 Patrick Moran

14-Jan-22 - Adam Connors

??-Jan-22 Amy Richman (Tent.)

??-Feb-22 Laura Stoker (Tent.)

?? Shelbie Silverbauer (Tent.)

?? Kiersten Kannelly (Tent.)

?? David Barrows (Tent.)
Be Our Next Guest
---
Past Episodes
---
Join The Sourcing Method free on Facebook to play back all past episodes, join the chat, and download resources.
Previous Guests
---
Free Windbreaker
---
Free monthly drawing!
Win two mugs and a windbreaker!
Topics
A few of the topics we have discussed on the show
The Sourcing Method Workflow

Working remotely

Managing virtual teams

Time management hacks

Diversity Sourcing

Sourcing Leadership

Email deliverability

Securing Your Privacy and Accounts
Advanced Google Hacks

Advanced Bing Commands

Twitter and Facebook Search

Secrets of Gigablast

Reverse Image search

Pinterest, Instagram and Snapchat

Cold Calling

Telephone Sourcing

Attendee Lists and Conferences

Hidden Secrets of the Deep Web
Microsoft Power Automate Desktop

Magic with Vivaldi and Opera

Tool stacking in 2022

Gaga for Google Custom Search

Robots and Virtual Assistants (Alexa, Siri, Cortana, Hey Google)

Web scrapers

Custom Search Engines

OSINT and SOCMINT

Mastering Excel for Sourcing
What is Shally's Alley?
---
Shally's Alley is a weekly video segment broadcast live on Fridays at 1pm US Eastern Time.

It started as a small Facebook Group at the very beginning of the COVID-19 pandemic. I created it as a way to keep in touch with colleagues and maintain a positive mindset. Like a "group chat" or "virtual coffee hour" we would hop on a video call and discuss what was on our minds. It served to lift our spirits and keep us connected, then grew into something much bigger that gives back to the community. After the group reached 3,000 members I bought some streaming tools and started broadcasting live on LinkedIn, Twitter, YouTube and Twitch directly from Zoom. Now thousands of people watch live as I have meaningful conversations with featured guests from all areas of Talent Acquisition and Human Resources!

From what I am told by guests the appeal is that I keep things raw and practical, nothing contrived. The show is free for anyone to view. We have no sponsors, ads, monetization or commercial ties of any kind.

Topic:
TA transformation and TA leadership burning issues of the day, and leading through rapid change, with a lens on finding or attracting talent.

Audience:
Global. The largest following is from (in declining order): US, UK, Canada, India, EU.
Who's Shally
---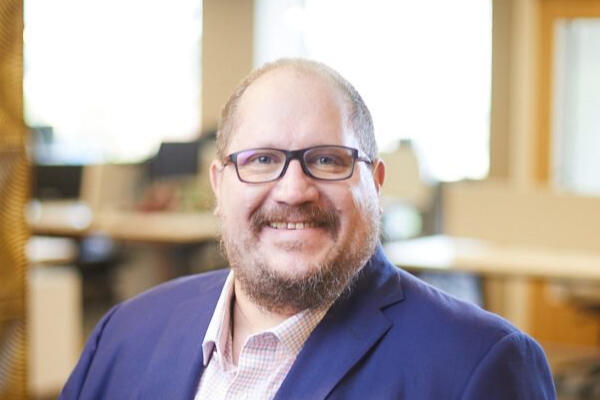 Hi! I'm Shally Steckerl, host of Shally's Alley, author of The Sourcing Method and founder of the Talent Sourcing discipline. I'm a quirky, introverted, creative, gregarious, generous, hilarious and loyal rebel who likes to provoke thought and have meaningful conversations.

My "day job" is with Aspirant Management and Technology Consulting where I am VP of Talent Strategy and Sourcing Innovation. We differentiate ourselves from bigger firms by focusing on delivering sustainable results for our clients through integrated organizational expertise. Our Talent Strategy & Acquisition practice leverages that cross-functional perspective to develop feasible / realistic solutions for our clients' unique needs.

Shally's Alley is intended to illustrate how HR and Talent Acquisition practitioners can utilize that mindset in tackling their day-to-day challenges. Visit Aspirant.com to learn more about our innovative approach or set up time to explore how we can help your company overcome the obstacles it's facing.